WHO WE ARE
The motivation behind the creation of NORDMEC on September 1, 2007 was the singular focus on achieving a pure water standard and a healthy environment for future generations. The company, which specializes in the construction of water treatment facilities, quickly established itself as a major player in the upgrading of drinking water production plants and the rehabilitation of municipal wastewater treatment plants. The experience of its managers and the will to become a reference in the field of water and process mechanics quickly evolved into an expansion plan, which lead to the acquisition of TOPP Plomberie & Chauffage and SDX Mécanique. Both companies specialized in the construction of mechanical works and industrial maintenance in mining and metals, pulp and paper, chemical, agri-food and other industrial transformation sectors.
After more than 15 years, the company's vast array of human resources includes the following: project managers, engineers, technicians, draftsmen, plant workers, plumbers, labourers, pipe-fitters and administrative staff specialized in construction management. Since its inception,  NORDMEC has built an enviable reputation, earmarked by numerous successfully completed projects.
ACQUISITIONS AND EXPANSION
2007 : Foundation of NORDMEC (Mont-Tremblant & Laval)



  2012 : Acquisition of TOPP Plumbing and Heating (Granby)



  2014 : Acquisition of SDX Mécanique (Salaberry-de-Valleyfield)



  2018 : Acquisition of Excavation DMO 2017 (Mont-Blanc) 

300+ EMPLOYEES
A qualified and
multidisciplinary workforce
with experience and
versatility in several fields
of expertise

3,000+ PROJECTS
Pumping stations
Sewer and waterworks systems
Water treatment plants
Drinking water reservoirs
Water treatment plants
Industrial process upgrades
Rehabilitation of equipment
Playgrounds & public pools
Bridges and pedestrian bridges
40+ YEARS OF EXPERIENCE
NORDMEC is synonymous with reliability, integrity and excellence
6 FIELDS OF EXPERTISE
General construction contractor
Infrastructure and civil engineering works
Mechanical process engineering
Piping and prefabrication in the workshop
Mechanical maintenance
Plumbing & Heating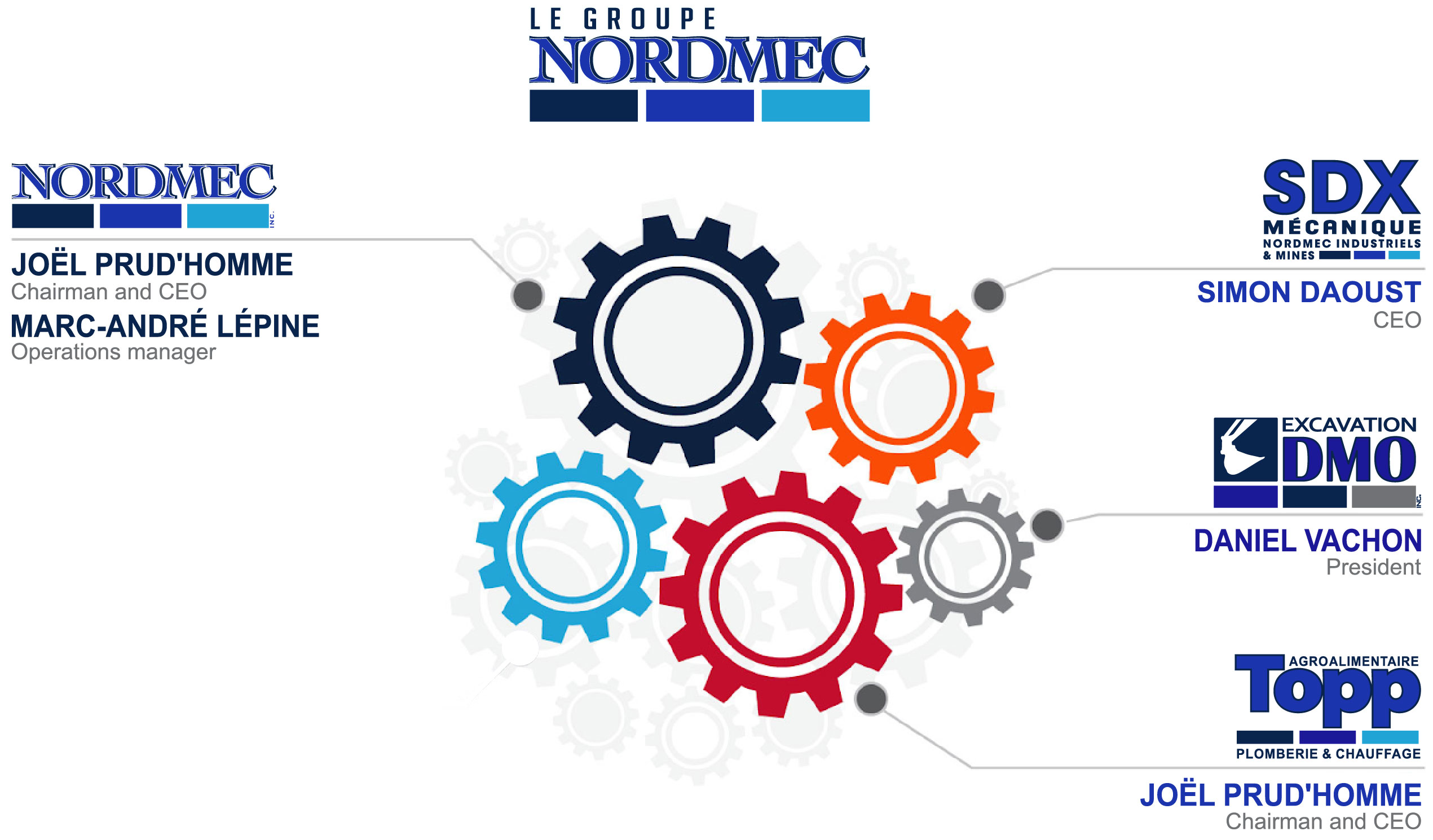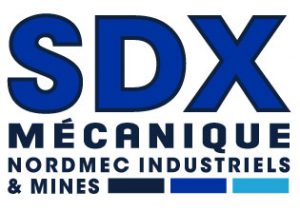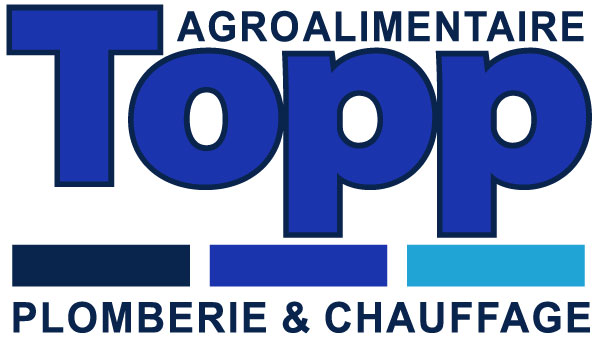 President and general manager
since the company's inception in July 2007, Mr. Joël Prud'homme has integrated a business philosophy based on the quality of finished projects and the development of respectful business relationships with customers. Mr. Prud'homme is also president and CEO of
 SDX Mécanique and TOPP Plomberie & Chauffage
.
His vast experience, acquired over the past 30 years in the field of plumbing, process mechanics, industrial mechanics and civil engineering has enabled him to build a multidisciplinary team capable of carrying out projects of all sizes in the field of water treatment construction (municipal and industrial sectors). He's the driving force behind the company's strong growth and is recognized for his organizational leadership and innate ability to assemble the best technical talent the field has to offer. Over the past few years, he's also initiated an acquisition strategy that today allows Nordmec Group to offer a wide range of construction services, supported by a highly specialized workforce in the field of water treatment, as well as industrial maintenance work related to the mining and metals, agri-food, paper and other manufacturing sectors.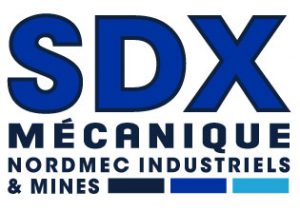 Mr. Simon Daoust is the CEO of SDX Mécanique.
He holds a bachelor's degree in business administration from l'École des Hautes Études Commerciales in Montreal. Since 1989, he's acquired a high level of knowledge in the strategic development of companies, business development and the advancement of engineering-construction projects.
With over 35 years of experience in business development and business strategy implementation, he's widely recognized for his ability to implement win-win contractual agreements in engineering and construction projects in the water treatment and industrial mechanics fields. He's also held numerous senior management positions in the following domains: sales/marketing (manufacturing), engineering and construction. This vast experience has allowed him to bring to fruition numerous project opportunities in water treatment, industrial construction and design-build projects.

Marc-André Lépine is the Operations Manager of Nordmec Inc. He holds a mechanical engineering degree from l'École Polytechnique de Montréal (obtained in 2003) and has more than 20 years of experience in the design and construction of water treatment facilities.
Having first held the position of project manager at the very beginning of the company's operations, he's now responsible for the management of operations related to the construction of new water treatment facilities, as well as the manufacturing of parts and equipment associated with process engineering work.
Founder and president of DMO Excavation, Daniel Vachon is a heavy equipment operator with more than 35 years of experience in excavation, levelling and the construction of civil engineering works.
Under his direction, the company quickly built a solid reputation for its quality and expertise in civil engineering projects, ranging from the construction of parks, outdoor aquatic games, parking lots, extensions of municipal services, pedestrian bridges and concrete constructions. Supporting the company's development strategy with a large fleet of heavy machinery, trucks and tools, he brings forth a strategic capacity and autonomy in the execution of work projects as a general contractor.

Engineers
Mechanical technicians
Instrument technicians
Pipe-fitters
Plumbers
Gas and heating technicians
Drafters/Designers
Millwrights
Certified welders
Estimators
Machinists and polishers
Insulators
OUR VALUED COMMITMENTS
Among the values promoted by NORDMEC, there are four that occupy a privileged place. Our employees also share these fundamental values by putting them into practice every day.
We honour the commitments made to our employees, clients and partners and pledge to satisfy their needs and expectations with respect and transparency. Whether professional or personal, we constantly strive to achieve a high level of ethics.
This fundamental value is closely linked to the success of NORDMEC. All our projects and services stem from our desire to propose unique approaches in harmony with our clients' needs and ultimately strive to surpass their expectations. We always aim to push the limits.
NORDMEC is proud to have very high health and safety standards in the workplace. We maintain a lower incident rate on our work sites, year after year, than those recorded by the CMMTQ. As a member of ACQ Mutual Prevention, we have developed a very rigorous health and safety policy and ensure that it is respected at all times.
This policy is always adapted or personalized according to each project and is clearly presented in the prevention program given to the foreman at the beginning of each of our mandates. (PDF of the policy)
Concerned about the environment, we are committed to maintaining sustainable development initiatives in all our achievements and daily actions, since it is a fundamental value at NORDMEC.
Our construction projects are developed with the help of innovative ideas that will ultimately make a long term environmental difference and also have a short term direct impact for our customers. All our employees are well aware of this philosophy and are also proud to make a difference. (PDF of the policy)
OUR COMMITMENTS ARE A GUARANTEE OF EXCELLENCE AND MOTIVATION
TO BUILD A SUSTAINABLE ENVIRONMENT FOR FUTURE GENERATIONS.