GENERAL CONTRACTOR IN CONSTRUCTION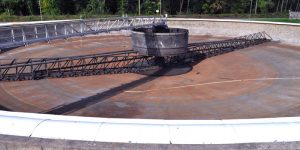 Nordmec has an array of multidisciplinary human resources with varied experience in multiple fields of expertise, including municipal, commercial, institutional and industrial construction.
Whether it's a turnkey project, a cost-controlled project or a fixed-price project, the design and project management teams work diligently to deliver the project on time and on budget. We'll make sure the specifications established in the functional and technical programs are followed, while also adhering to the plans and specifications of the engineers, architects and technology suppliers.
Relying on a large network of subcontracting partners complementary to the Nordmec Group's specialties, we're able to carry out complete projects in numerous sectors, including water treatment, municipal infrastructure and industrial mechanics for the mining and metals, pulp and paper, chemical, agri-food and other industrial transformation.